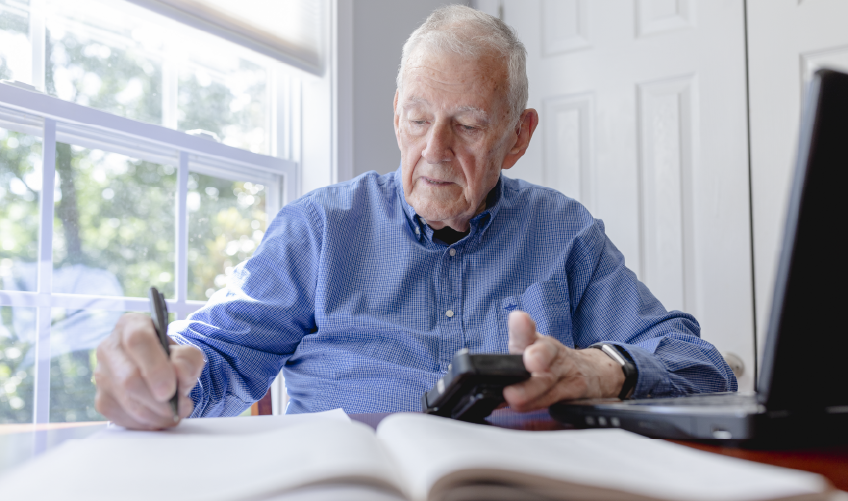 Medicare is a great program with a lot of benefits that connect you to better health and wellness.  But like many great programs, Medicare is subject to bad actors who try to take advantage of you with scams, abuse and fraud. These scams affect all of us. They can affect  the quality and cost of our health care and our peace of mind. 
Today you're more protected than ever from these scams. That's because of scam-detecting technology and industrywide efforts to stop scams before they can harm you.
But still it's good to stay on your guard. Here are five ways to protect yourself from Medicare scams. 
"There are some simple things you can do to reduce your risk of Medicare scams."
1: Look out for suspicious activities.
Look out for suspicious activity. For example, a recent nationwide scam involved visitors going door to door to collect beneficiary information in exchange for a free genetic test. Look out for strangers who call or visit you at your home and offer services, money or gifts in exchange for information like your Medicare ID number. And, most important of all, never give anyone you don't know your Social Security, Medicare ID number, health plan ID number or banking information. 
2: Ask questions. 

Ask questions. If you're not sure, discuss the issue with a trusted source who may be able to give you guidance. Remember, you're not alone — you have many resources available to you, including family members, friends,  your Aetna representatives, your broker, and your doctor. And don't be afraid to ask a stranger questions. By putting a potential scammer on the spot, you may scare them away.
3: Check your statements.
Go over your Explanations of Benefits (EOB) and monthly Medicare statements. By doing this, you may catch a scam early before it does much harm. Ask yourself if you received all the services or items listed on your EOBs. If you see something that doesn't look right, give us a call. Just use the number on your member ID card.
4: Talk to your doctor.  

Primary care doctors are a trusted resource for your health needs. Scammers may  call you and say they're calling on behalf of your doctor's office. They may say they're going to send you items from the doctor. Suspicious? Just hang up and call your doctor's office to verify. 
5: Report your concerns.
If you see something suspicious or believe you were the target of a scam, report your concerns to us. It's OK to have questions about your plan statement or to be unsure whether you saw a suspicious activity. Feel free to call us at the number on your member ID card. And  if you don't want to give your name, you can always call us anonymously.
Conclusion:
We're here to support your path to better health. That means supporting you physically, emotionally and even financially as you get older. It is important to stay on the lookout for suspicious activity — and know that we're here to help if something does happen. Our goals are your total peace of mind and giving you the confidence to live the life you love. If you want to learn more, visit the Aetna Medicare Fraud & Abuse web page.
Aetna Medicare is a HMO, PPO plan with a Medicare contract.  Our SNPs also have contracts with State Medicaid programs. Enrollment in our plans depends on contract renewal. Plan features and availability may vary by service area.
About the author
Noah Hughes is a writer, researcher, and multimedia storyteller. He loves exceptional storytelling and finds his greatest joy in bringing ideas to life for people all around the world. When not writing he spends his time traveling, working on his photography, and eating good food.