Watch the welcome video to learn about your plan
Watch the welcome video to learn about your plan
We made a welcome video just for you. Watch it to get to know some of the features and resources available through your plan.
Welcome to the Aetna® Dual Eligible Special Needs Plan, or D-SNP!

Our No. 1 goal: making it easy to get the care you need. And we start right away with a welcome call from a member of our team. They'll confirm your plan and help answer your questions.

You will receive a welcome kit in the mail. Inside you'll find your Quickstart Guide. It includes important benefit information and tips to help you get the most from your plan.

You will also receive your Aetna® member ID card by mail. It will include your primary care provider and the Member Services number. Keep it safe and always bring it to pharmacies and doctor visits.

Once your plan begins, you can take advantage of the medical and prescription drug coverage, plus coverage for dental, vision and hearing.

All Aetna® D-SNP plans also come with a quarterly over-the-counter (OTC) allowance. This allowance can be used to buy approved wellness items, such as pain relievers, cold and flu medicines, first aid items and more.

Check your welcome kit for your OTC catalog. It shows a wide selection of approved health and wellness products you can order using your quarterly OTC allowance.

Most plans come with a transportation benefit and a healthy foods allowance. The transportation benefit includes rides to and from approved locations like the doctor's office, pharmacy and senior centers.

If your plan includes a healthy foods allowance, you will receive a Healthy Foods Card in the mail, along with information on how to use it. You can expect this soon after your plan starts.

The Healthy Foods Card is a debit card with a monthly allowance. You can use your card or download the free Healthy Benefits Plus app to buy approved foods like fruits, veggies, dairy products, meats and seafood, and pantry staples.

As an Aetna D-SNP member, you also have a personal care team. They are there to make getting the care you need easier. A member of your care team will give you a call after your plan starts to get to know you and help you access the care and programs that are right for you.

Your care team can help you schedule doctor visits. They can connect you with local programs that can help you find healthy foods, safe housing and more. You can reach out to your care team with any questions about your health.

Have a health question after hours? No problem. You can call the 24/7 Nurse Line for answers anytime, including nights and weekends.

If you have any questions about your plan benefits and how they work, your dedicated Member Services team is here to help. You can reach them at 1-866-409-1221 (TTY: 711). You can also find helpful information and plan documents at the member website: AetnaMedicare.com/MyDSNP.

We look forward to helping you get the care you need.


New members start here
The first 30 days of being a new Aetna Medicare member are important. So, we made a brochure to help you learn what to expect as a new member.

Health is a journey
A good journey needs a good guide. Our Quick Start Guide can help you on your way. It's full of useful terms and definitions, benefit overviews and helpful contact information.

2023 plan D-SNP Member Quick Start Guide

Search providers and prescription drugs
It's always a good idea to find out what is and isn't covered by your plan. Use the links below to search for specific doctors and medicines.

Your member website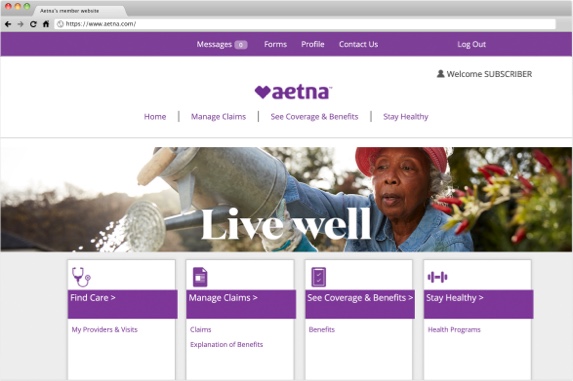 Your Extra Benefits Card
At Aetna®, we work hard to make it easier to take care of your health and use your health plan benefits. That's why as a Dual Eligible Special Needs Plan, or D-SNP, member, you get an Extra Benefits Card, a Benefits Mastercard® Prepaid Card.
This card will arrive in the mail shortly after your plan starts. It comes pre-loaded with an allowance that can be used to pay for eligible products and services that help you stay well. Here's how it works.
Your Extra Benefits Card will come with information on how and where you can use your card as well as your quarterly allowance amount. To use your allowance, you'll need to activate your card. You can do that in three ways.
By phone.
Simply call 1-877-204-1817 (TTY: 711) to speak with a Member Experience Advisor. The number is also on your Extra Benefits Card.
QR code.
Simply scan the QR code in your Extra Benefits Card welcome kit.
Online.
Go to Aetna.NationsBenefits.com/Activate
Once your card is activated, your funds are available to spend. The allowance is quarterly, so it's renewed every three months. It doesn't roll over, so be sure to use it before it expires at the end of each quarter. You can spend it however you like on any approved products or services. So what can you pay for with your Extra Benefits Card allowance?
Groceries! With your Extra Benefits Card, you can purchase approved healthy foods that help you feel your best. That includes fruits and veggies, meat and seafood, healthy grains like bread and pasta, pantry staples like flour and spices and more.
Not sure if an item is approved for purchase? It's easy to look up covered items using the NationsBenefits mobile app on your smartphone. You can download the app for free on the App Store and Google Play.
The Extra Benefits Card can be used at approved retail locations. At checkout, simply swipe your card and select credit when prompted for payment type. When you select credit, no PIN is required. Or you can shop for home delivery of healthy foods at Aetna.NationsBenefits.com, or over the phone by calling 1-877-204-1817 (TTY: 711).
If your Extra Benefits allowance covers your full purchase, you're good to go. If any of your items or services aren't approved — or if you've used up your allowance — you pay the remainder. You can check your balance at any time on the NationsBenefits app.
To learn all the ways you can use your quarterly allowance, check out your Extra Benefits Card welcome kit. Remember: It will arrive in the mail shortly after your plan begins. Or call 1-877-204-1817 (TTY: 711) to speak with a Nations OTC Member Experience Advisor about your account.
They can also send you a new card if you didn't get one or need a replacement. These advisors are available 24 hours a day, 7 days a week.
Your Extra Benefits Card makes it easier and more affordable to put your health first and feel your best. To learn more, visit the Aetna D-SNP member website at AetnaMedicare.com/MyDSNP.

Your Extra Benefits Card
Your D-SNP plan comes with an Extra Benefits Card. It works like a credit card. The card is pre-loaded with a quarterly allowance.
You'll receive your Extra Benefits Card in the mail when your plan starts.
It will include important information including:
Your quarterly allowance
How to activate the card
How the card works
What you can use your allowance towards
How your plan works
How your plan works
Take a moment to look over these useful resources with your caregiver or family members who help with your health care. These documents will explain the details of your plan, how it works and what's covered.

Click below to view your:
 
OTC catalog
Evidence of coverage (EOC)
Summary of benefits
List of covered drugs (formulary)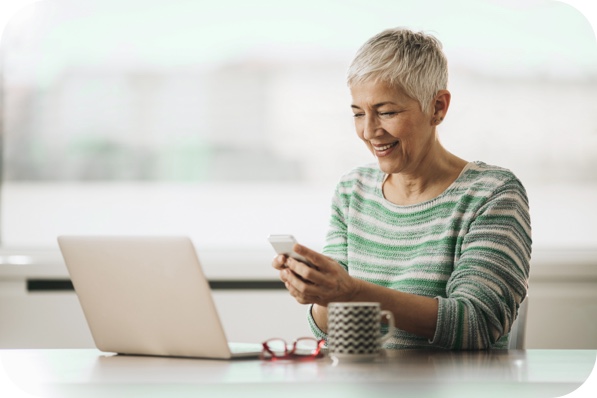 It's easy to get the care you need
These days, you can get medical care at many different places. You could go to your doctor's office, a walk-in clinic, an urgent care center or the emergency room. But how do you know which one to choose when you're hurt or feeling sick, or when you need a vaccination? These tips can help you make the right care decision in the moment.

Your primary care provider, or PCP, should always be your first choice for any non-emergencies. Your PCP knows your medical history. They can help you manage common illnesses like the flu and chronic conditions like diabetes. They can also prescribe medications and refer you to a specialist if needed.
Can't get an appointment with your PCP? In that case, a walk-in clinic like a CVS MinuteClinic is a good choice for convenient and affordable care. You'll likely see a nurse practitioner or physician's assistant.
They can help treat rashes and minor injuries and diagnose common illnesses like colds and flu. They can also do routine tests like blood pressure, blood sugar, A1C and cholesterol checks. And they can give immunizations (like a COVID-19 or flu vaccine) and prescribe or refill medications.
While walk-in clinics don't require appointments, they do operate on a first-come, first-served basis. So you may have to wait to be seen. Many walk-in clinics are also in or near a pharmacy. That makes picking up your medications easy. Can't get to a clinic? You can make an appointment for a virtual visit at a MinuteClinic E-Clinic.
If your health issue is more serious, you may want to go to an urgent care center. They have doctors on staff who can treat you for issues such as broken bones, cuts that need stitches, nausea, vomiting, diarrhea, rashes and fever. Most urgent care centers can also do X-rays and get some test results while you wait.
Finally, head to the emergency room right away if you have a medical situation that needs immediate attention. This includes chest pain, difficulty breathing, sudden changes in mental ability, slurred speech, uncontrollable bleeding, head injuries, sudden loss of vision or seizures.
If your situation is life-threatening or you're alone and can't drive yourself to the ER, call 911. This is especially important if you're having chest pain or symptoms of a stroke. A paramedic can begin treatment right away, which could save your life.
Still not sure where to go? As an Aetna Dual Eligible Special Needs Plan, or D-SNP, member, you can call your care team for direction. They may also be able to arrange transportation to the right location. If your care team isn't available, you can call the 24/7 nurse line for round-the-clock health guidance.
Knowing where to go for medical care can help you get the proper treatment, and possibly save you time and money too. Wherever you go, remember to bring your Aetna member ID card with you.
To learn more ways your Aetna D-SNP plan can help you get the care you need, visit AetnaMedicare.com/MyDSNP

It's easy to get the care you need
Your plan has you covered
If you're suddenly sick or injured, you may think you should go to the emergency room (ER). But, depending on your medical issue, the ER may not be the best choice. Telehealth and walk-in clinics like CVS MinuteClinic® can be a more convenient way to get quick care. If you're not sure where to go, you can call the Aetna 24/7 Nurse Line for help.
Help for caregivers
Help for caregivers
Being a caregiver can be hard. We understand that. And we want to help make what you do a little easier. That's why we've created some helpful tools especially for caregivers:
Caregiver Information release form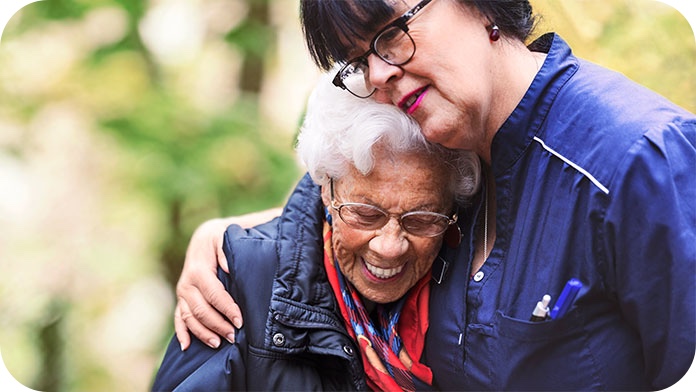 Your monthly member newsletter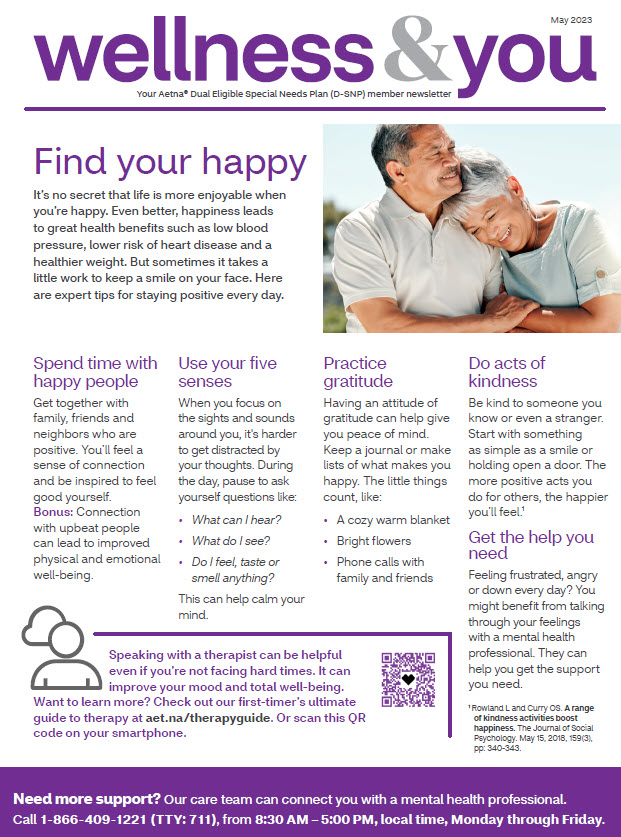 Your monthly member newsletter
Stay up to date with your monthly member newsletter, wellness & you.

Get the latest news about your benefits. See tips to help you on your journey to better health. You can quickly view the latest editions right here:

Latest Edition:
Past Editions:
Get in touch with your Aetna team today
1-866-409-1221 (TTY: 711)
8 AM to 8 PM, 7 days a week, local time
Disclaimer
To send a complaint to Medicare, call 1-800-MEDICARE (TTY users should call 1-877-486-2048), 24 hours a day/7 days a week). If your complaint involves a broker or agent, be sure to include the name of the person when filing your grievance.