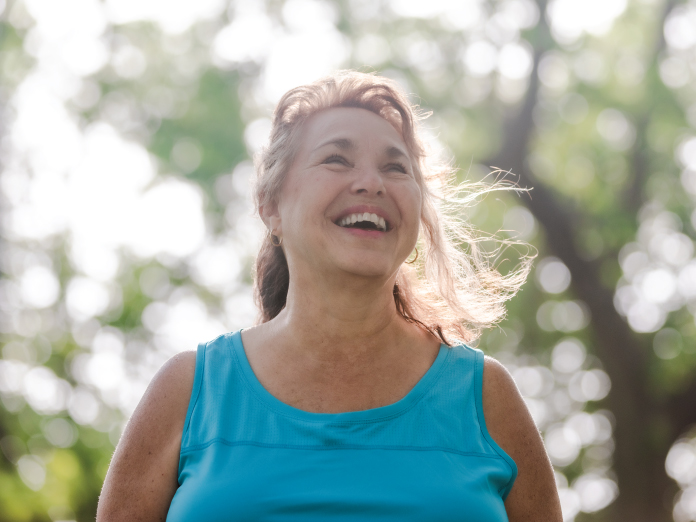 When Vicky Lindquist retired, she had a pretty good idea of what she wanted to do with her newfound freedom. She wanted to spend more time in nature, help raise her grandkids and hit the lanes enough to finally bowl that elusive score of 180. But after spending 27 years as a customer service associate in a hospital, she had seen many examples of how poor health can derail even the best-laid plans. She knew staying healthy would be essential to accomplishing her retirement goals. 
A big part of staying healthy for Vicky meant maintaining reliable health care coverage, so she signed up for Medicare as soon as she was eligible. When choosing a Medicare plan, she quickly discovered there was an assortment of options. By doing her homework, she was able to find a Medicare Advantage plan from Aetna that had the features she was looking for, like dental coverage and a provider network that included her current primary care doctor.
She also learned that she could help support her health goals by paying close attention to the onboarding materials she received from Aetna. In fact, the information Vicky received after she signed up for her plan was just as valuable as the research she did on her own. Not only did it help her make the most of the Medicare plan features she knew about, it also introduced her to a host of additional benefits she hadn't thought of when she was shopping for Medicare coverage.
By studying the Aetna Medicare Advantage materials she received in her mailbox and online, she was able to learn:
Which specialist doctors were in her network
Which pharmacies she could go to for discounted medications
Which local gyms she could attend for free under her Medicare plan
She also received an email with a link to a personalized video. It highlighted how she could best use the benefits that were most important to her, like where to go to find top-rated dentists. And she even got a welcome telephone call from an Aetna representative shortly after enrolling. This call allowed her to talk about her Medicare plan with a real human being.
"Because of all the support that was available I don't worry about my plan," says Vicky. And that gives her more time to spend her retirement focusing on the things that matter to her the most.
To learn more about Vicky and her early experiences after joining Aetna Medicare, watch the following video:
About the author
Mark Pabst has worked as a writer and researcher in the health care field for almost two decades. When not writing about health he tries to stay healthy through activities like hiking, climbing and paddling in the far flung corners of his native state of California. However, despite his best efforts he still has a few unhealthy habits he can't shake, most notably a weakness for jelly donuts.