With complex terminology and many plans to choose from, Medicare can be confusing for newcomers. But you don't have to do it alone. An insurance agent, also known as an insurance broker or adviser, can help.
A licensed and certified insurance agent can be a knowledgeable ally when it comes time to select a plan. For no cost, they'll review your specific health care needs, explain coverage options across different insurance companies, and help you avoid unnecessary penalties. And you're under no obligation to select a plan through them.
Jim Soucy is a health insurance agent in Providence, Rhode Island. He works with clients to evaluate their options for coverage, including Medicare Advantage and Part D prescription drug plans. Read on to learn some tips for deciding on a plan that's right for your health and your budget.
Q: What do you most enjoy about being an agent?

Jim Soucy: One of the things I really like is that it's not a sales process — it's an education process. I help clients cut through the confusion and really understand Medicare. Often, clients may be able to get more comprehensive medical coverage through Medicare than they had through their employer's traditional group insurance plan. Getting them the right benefits, especially benefits they might not have known they had access to, always makes me happy.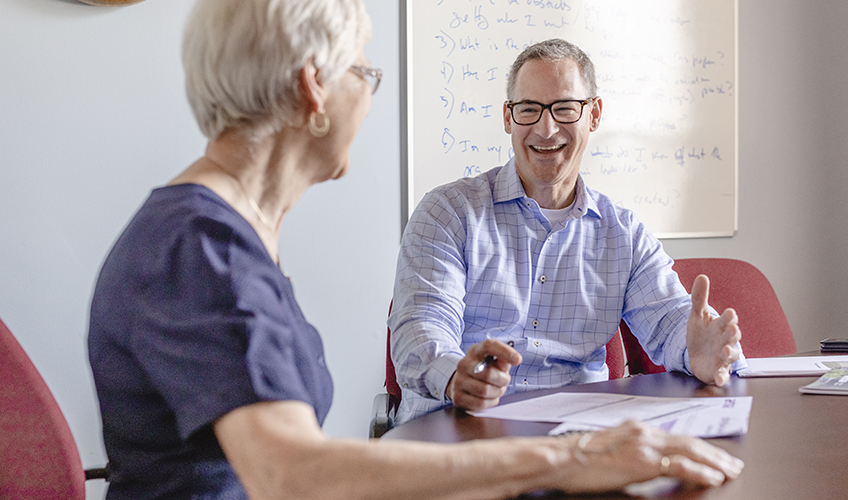 Q: What should people look for in a Medicare adviser?
Jim: If you don't have a preferred insurance company in mind, you can work with an independent agent. We're carrier-agnostic and can shop the market for you and figure out which plan or carrier may be the best solution based on your situation. Since I represent all the options in my state, I have no vested interest in a client getting one Medicare plan over another, other than that I want them to be happy with their decision. Many factors go into choosing a Medicare plan — your budget, your health situation — and you want someone who can piece it all together for you.
Q: What's a common misconception about Medicare among people who are new to it?
Jim: Spouses are often used to having the same health insurance plan because that's what they had through their employer. But there's no family Medicare plan. Every individual can have a different plan that best suits them.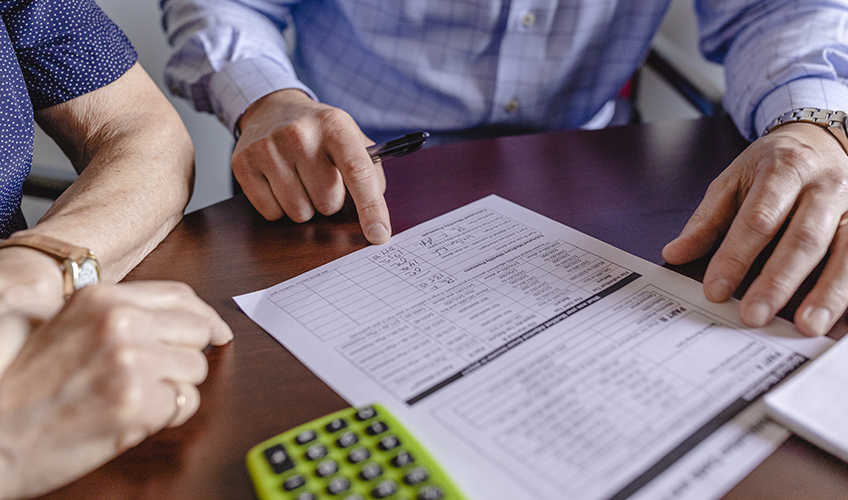 Q: Describe the clients you work with.

Jim: There are two main groups. The first is people turning 65. They may be confused about what they need to do. I look at what kind of health care coverage they currently have, compare it to Medicare, then make a recommendation.
The second group are older and already on Medicare. They might have Part A, but they need to figure out how to enroll in Part B and choose a plan. Or maybe they're enrolled in A and B and need to pick an additional plan.
Q: What's one mistake you see people make?

Jim: They talk to friends and family and get misinformation. For example, I always hear people say, "My friend has this plan and it costs them nothing." I guarantee their plan costs something, either up front or when they use it. There's a lot of misspeak when it comes to Medicare.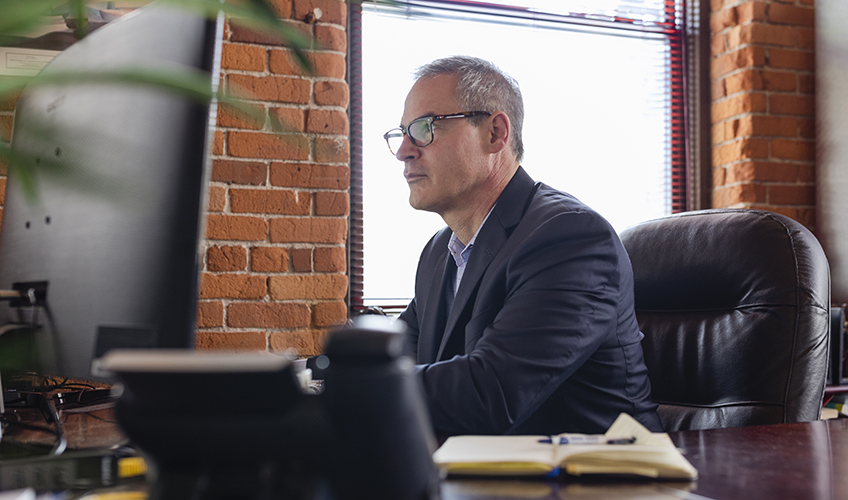 Q: Why are cheaper Medicare plans not necessarily the best option?
Jim: People tend to know if they're going to have a lot of medical expenses. Maybe they have some procedures on the horizon. They're not so worried about the lowest-price Medicare option. They're more concerned about better coverage.
Whereas if someone is in great health and they hardly ever go to the doctor, they'll automatically gravitate to the lower price option. For example, you can get a Medicare Advantage plan for as little as zero monthly plan premium, but it has copays. Right out of the gate, someone might say they want that plan. But first I'll explain how Medicare works in more detail, and then we'll drill down into their total costs over time.
Let's put it this way: No one ever yells at me when they over-insure and then end up in the hospital.
Q: Can you think of a time when your advice really made a difference to a client's health?
Jim: A few years ago, I met a woman in July who was getting brain surgery in August and needed coverage that month. She lived in Rhode Island but was having surgery in Boston.
I told her she'd need a very specific Medicare plan. She shouldn't even look at other plans this year because her surgery would be out of network.
Traveling back from the hospital, she had an incident and ended up in another hospital. I asked her what it all cost her, and she said, "It didn't cost me anything." Her plan covered her 100 percent.
I reminded her that it cost her the monthly premium for her plan. She said, "Yes, it worked exactly the way you said it would." Thankfully she ended up being OK in the long run.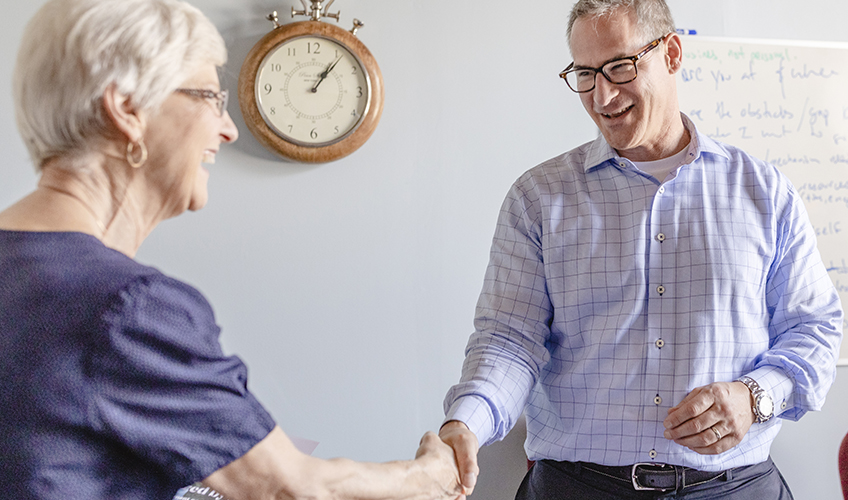 Q: Thinking about their future health can be emotional for some people. How do you help clients focus on the most logical decision for them?   
Jim: Insurance is numbers, so it's really helping them understand the numbers. Some clients feel embarrassed that they don't understand the Medicare process, but I do my best to tell them that's OK. It takes about three years to master with some guidance. By their third year, they'll have it down cold. That said, I'll still help them revisit their Medicare coverage every year. This is a relationship for the long haul.
Q: What do you do in your spare time outside the office?

Jim: I have three children in college, and my wife and I spend a lot of time with them. I'm also a bit of a gym rat, and I practice martial arts. I have a black belt in Kenpo but right now I focus more on Krav Maga. These hobbies require some of the same qualities I bring to my work — focus and attention to detail. That's what I try to give my clients.
About the author
Brooke Showell is a writer and editor whose health, fitness and psychology stories have appeared in Self, Health, Woman's Day and Redbook. She's very into the idea of fitness travel and plans to one day take her yoga practice to the beach.