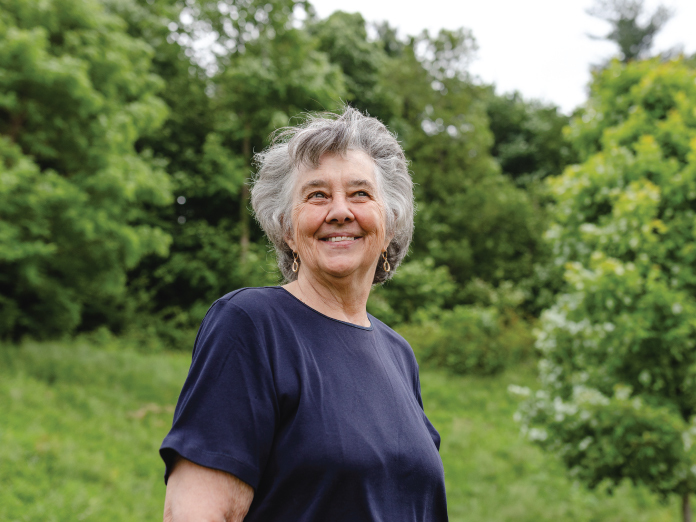 Five years ago, Gloria Warman was diagnosed with prediabetes and a fatty liver. The diagnoses were a wake-up call. She knew she needed to do something to improve her health. So she changed her lifestyle to include more exercise and a more nutritious diet.
Through consistent exercise and adopting healthier eating habits, Gloria dropped 47 pounds within a year. Today, she's no longer prediabetic, nor does she have a fatty liver. In fact, she's strong, healthy and excited about her new, active lifestyle.
When she became eligible for Medicare, Gloria looked into how her new benefits could help keep her on a healthy path. She attended a seminar where she learned how to make the most of her Aetna Medicare Advantage plan benefits. There, she learned that Medicare could help her address specific health challenges. And, it could also provide other benefits to support her health journey.
For Gloria, that meant things like:
A gym membership
Opportunities to meet new people
Certain over-the-counter items
Access to health screenings
Transportation to and from doctor's visits
Note: Many Medicare Advantage plans include these types of benefits; check your plan to see what's available to you.
Understanding her health plan early on and how her benefits could help support her health goals has gone a long way toward helping Gloria maintain her health. "The benefits of gym membership, transportation and screenings work so well for me," she says. "They give me the support I need to stay accountable for my overall health, both physically and mentally as I age. But what really keeps me healthy are the preventative care benefits. Learning about these benefits — and, most importantly, consistently using them — has made all the difference," she says. "They help me stay healthy day to day."
Let's take a look at how she uses those benefits to keep her mind and body well in between annual primary care visits.

Staying active
Gloria's Medicare Advantage plan comes with the Silver Sneakers® benefit. She uses this benefit to pay for her membership at 30 and Out, an all-women's gym in her area. "It's one of the most important things about my health insurance," she says. Over time, Gloria has developed a robust fitness regimen. She hits the gym twice a week for a 30-minute circuit training class. As soon as that class is over, she takes a second class that focuses on strength training, flexibility and cardio.
Working out keeps Gloria in shape and boosts her mood, too. "Exercising makes me feel good," she explains. "I look forward to it. Sometimes I'll get up in the morning and say, 'Oh, I don't want to go.' But then after I go, I feel so good all over."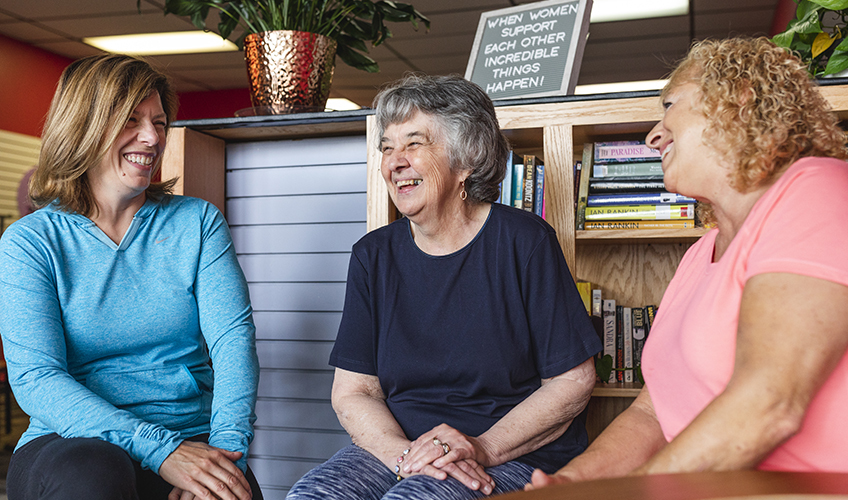 Socializing with friends
The twice-weekly classes haven't just benefitted Gloria's physical health, they've also revved up her social life. And, as research has shown, being socially engaged is good for the mind and body, especially as you age. Her gym buddies help make grueling workouts more enjoyable and have become part of her social network. The women will occasionally meet for lunch at a local deli and often attend community events together. "We'll gather to do things in my local area, such as festivals and special activities that are held in the park on holidays," she says.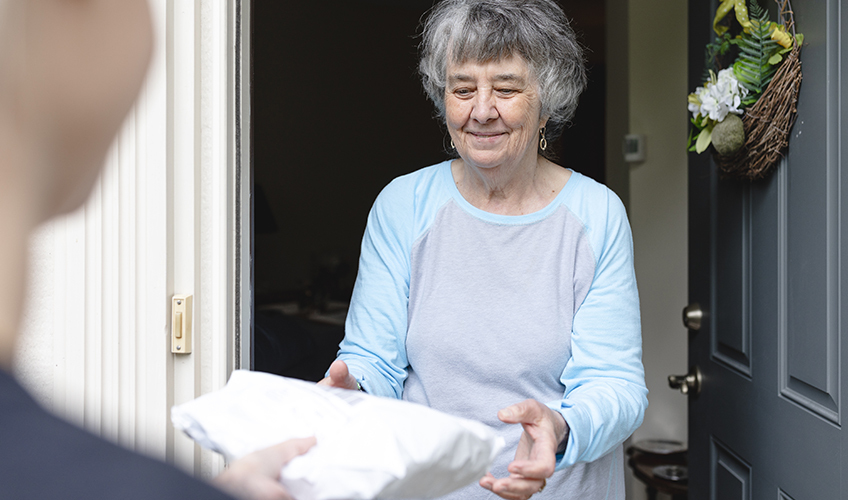 Over-the-counter solutions delivered to your door
Time and money are precious resources, and Gloria looks for ways to maximize both. She regularly uses her plan's over-the-counter benefits, which allow her to have some everyday items like vitamins, sunblock, and cold and allergy medicines delivered to her home at no extra cost.
She credits this benefit with helping her maintain her overall health between doctor's visits. Plus, it's convenient. "Having these items delivered to my doorstep allows me to shop at my leisure in the comfort of my home," she says. "It frees me up to do other activities that I enjoy with family and friends. It also saves money, so I'm able to put those savings toward other expenses."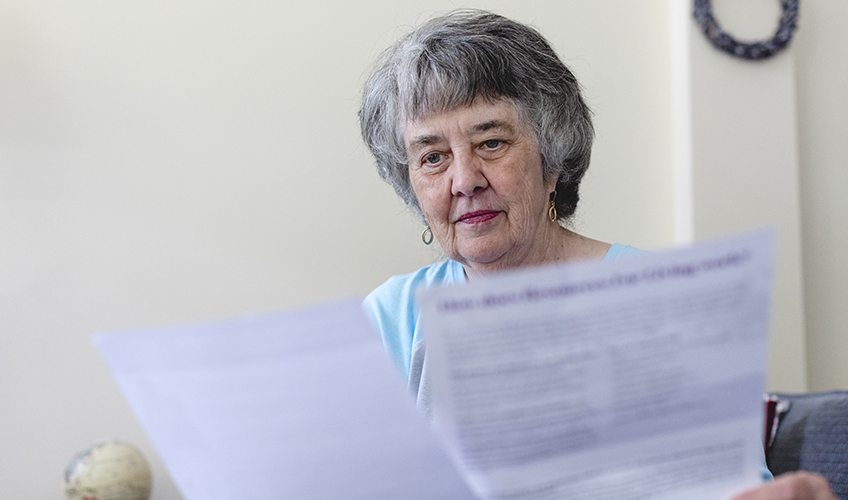 Access to health screenings
General health screenings play an important role in detecting and preventing illnesses, chronic diseases and other health problems. Some don't even require a referral. For Gloria, having access to things like bone density screenings and mammograms has provided a welcome sense of security. "I'm very apprehensive every time I make an appointment for a mammogram, and I'm so relieved when the results come back negative," she says. "Having that test gives me a peace of mind."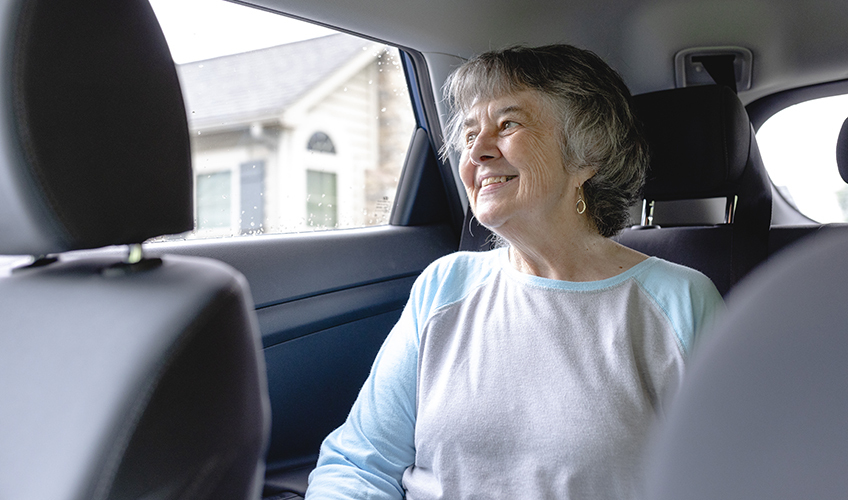 Getting a lift
When it's time for Gloria to schedule her annual health assessment with her primary care physician, there's another health plan benefit she uses: transportation. This service makes it easy for members to get to and from their doctor appointments. "My family doctor is 27 miles away, and parking is very difficult there," she explains. "With traffic and everything, it just makes it easier to have a ride. The driver will even stop at the drugstore on your way home if you need a prescription filled. It's a wonderful benefit."
Gloria knows that the journey to good health isn't a sprint, but a marathon. And it requires more than a visit to her doctor. "Taking care of my body and mind wisely and earnestly is a lifelong road," she says. "My health plan benefits afford me the opportunity to do it successfully."
About the author
Karla Pope is a longtime writer, editor and lifestyle blogger who enjoys exploring New York City with her two young children. When she's not visiting the many cultural attractions the city has to offer, she's relaxing at home with her husband. Karla's also trying to expand her healthy meal plan beyond her daily seafood, rice and veggies.