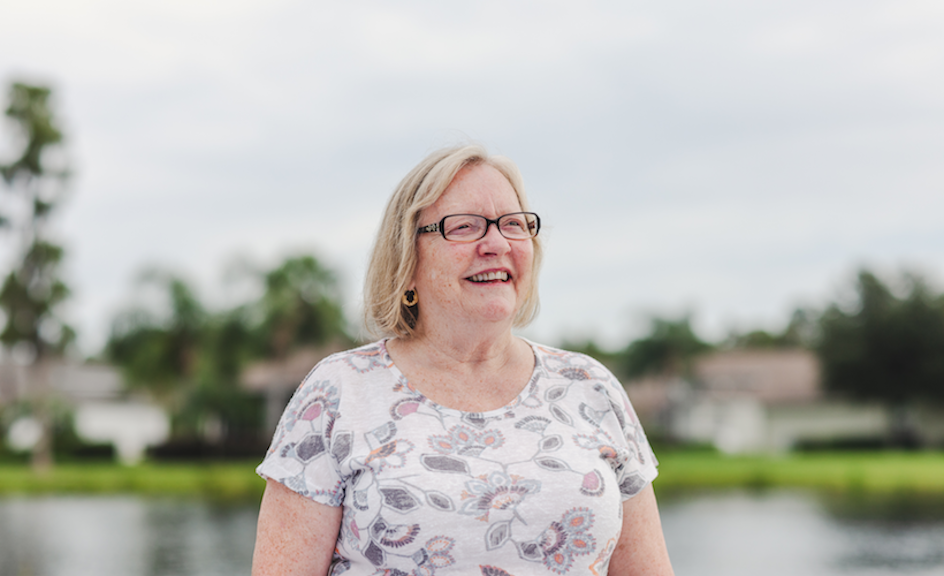 Donna Innamorati is always 30 minutes early to her SilverSneakers® cardio, strength and stretching class at her senior community in Trinity, FL. To help ensure the class starts on time, Donna sets up a chair in the front of the room for the instructor and places a bottle of water and hand weights nearby. She greets other students as they arrive and gives a quick introduction to any newcomers. No one assigned her this job. "It's just my personality," says Donna.
Exercise is Donna's "fountain of youth." The 71-year-old has been a gym goer her whole life, but now that she's retired, she has more time to exercise. She's come to appreciate the benefits of exercise to her body, mind and spirit. Not only does exercise make daily activities easier, like walking from the back of a big parking lot, but she sees the benefits to her mental function and mood. "Working out keeps your mind active because you're learning new things," says Donna. "When I'm watching the instructor, I'm paying attention and focusing on the exercise moves and trying to keep up with her. It also makes me feel good about myself."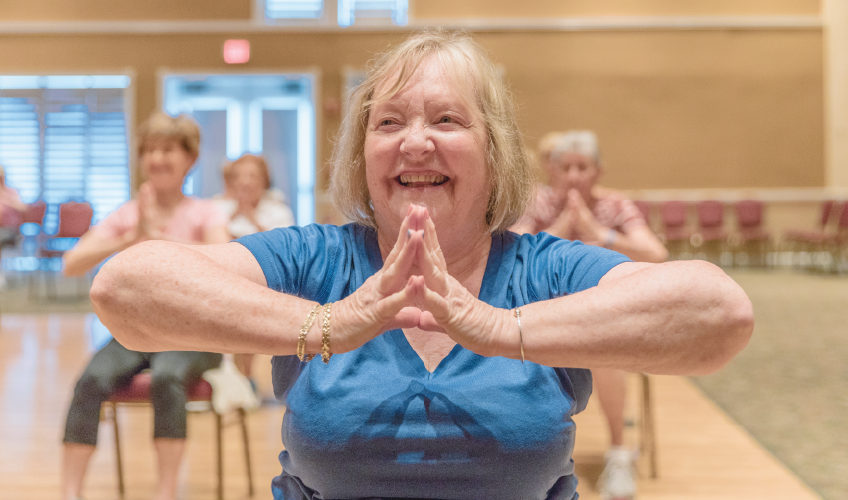 A retired dermatology lab assistant, Donna says the SilverSneakers fitness benefit helps retirees like her stay active. SilverSneakers is a no-added-cost fitness membership that offers classes at over 15,000 participating facilities nationwide.
 "I'm on a fixed income, so I've come to rely on the SilverSneakers benefit with my health plan. It's so important to me that I switched plans when my former health plan didn't offer it anymore," she says.
Donna is such an inspiration to others that she was recently selected as one of 10 national finalists for the 2018 SilverSneakers Swanson Award, which recognizes members who use fitness to improve their lives. Read on to learn, in Donna's own words, how fitness is an integral part of her total health.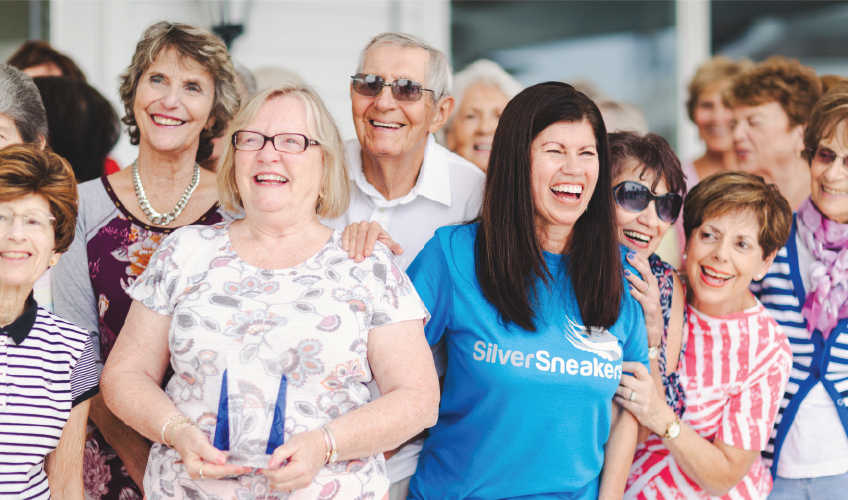 Name: Donna Innamorati
Age: 71
Medicare plan: Aetna Premier PPO
My best piece of health advice: When I first started attending fitness classes, I didn't know what anyone was doing. I watched a lot and paid attention. There are times you get frustrated in a new class, and that's normal. Just keep coming and keep doing it at your own pace. Eventually, you'll catch on and be amazed at the things your body can do.
How I stay motivated: I stick to a consistent routine. On Mondays and Fridays, I have a SilverSneakers fitness class at the clubhouse in my senior community. And on Tuesdays and Thursdays, I'm at the Y, using my SilverSneakers membership to take a cardio and stretch class. I take a Zumba class on Wednesdays if I know I have to miss one of those days.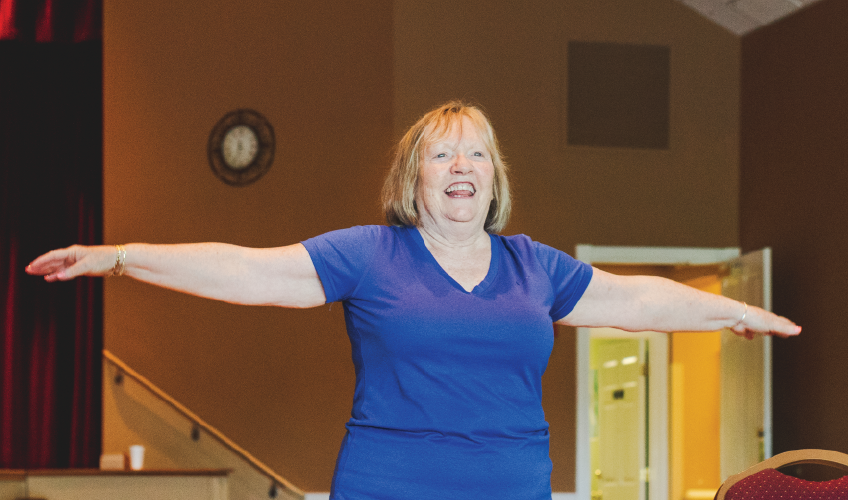 Why I like to work out with other people: When I lived near my daughter in Massachusetts, we used to exercise together three nights a week. Now I have my friends at my gym in Florida. We stand around before class chitchatting. And when they come into class in the morning and I see them, they have a big smile. It's nice to see people you know.

How I know the exercise is working: I notice a difference when making my bed. I can lift the corners of the mattress. It's heavy, but not as heavy as before, because now I'm working out four days a week with weights. That makes a big difference. Or if there's a large jug of water, instead of asking my husband to pick it up, I'll pick it up like it's nothing.

My tip for getting the most out of each fitness class: I feel better standing in the front so I don't miss what's going on. I want to participate and follow what the instructor is teaching us. I wear glasses and I'm short, and I don't want someone taller in front of me.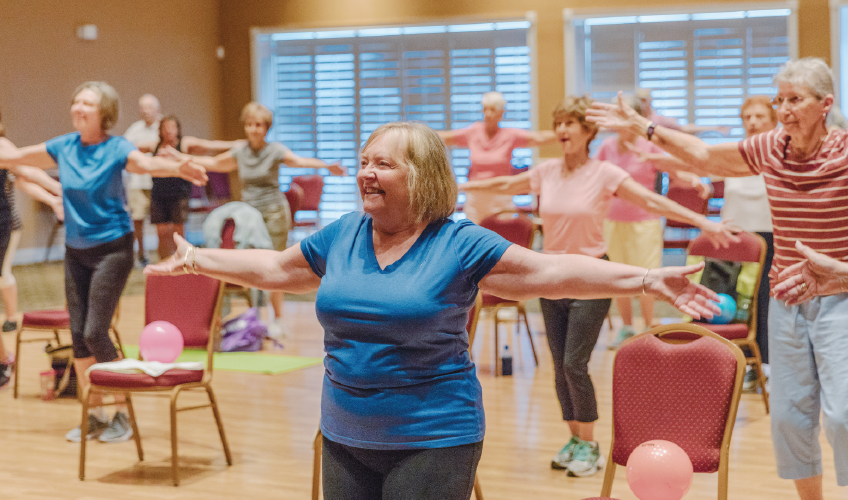 My secret to staying healthy and active during retirement: I enjoy working out. That may sound crazy, but I do. It gives you more energy when you work out, when you keep busy instead of sitting on the couch watching TV all day or just doing nothing.

How I stay active with my husband: We go to happy hours together on Friday and sometimes take a spin on the dance floor. My granddaughter recently came with us and couldn't stop laughing at all the old people having a great time.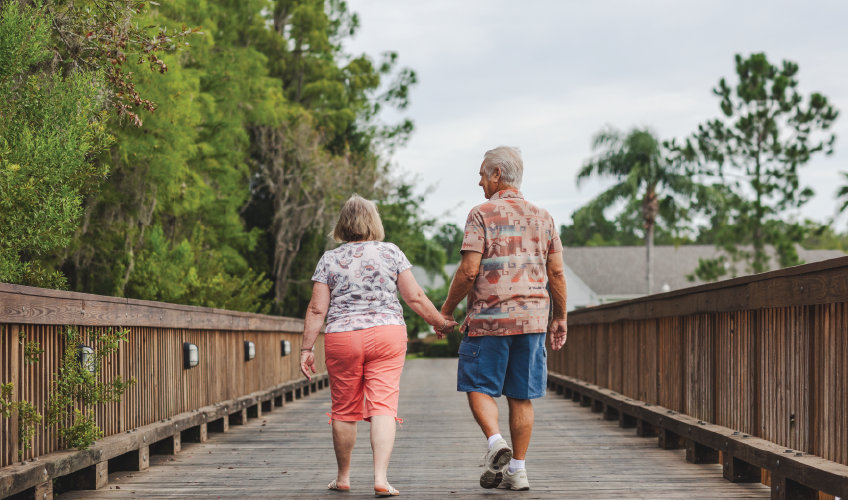 My health ambition: I'm just trying to keep in shape and live longer by exercising and eating healthy. Another reason I exercise is to manage my weight. I want to keep myself in good condition so that people continue saying to me, "Jeez, you look great."
About the author
Sachi Fujimori is a writer and editor based in Brooklyn who focuses on writing about science and health.  A good day is one where she eats her vegetables and remembers to live in the moment with her baby girl.