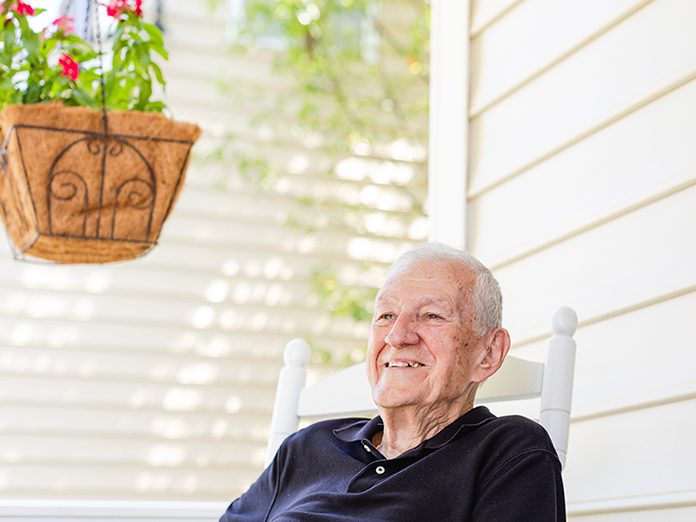 "I don't mind spending money, but I don't like to waste money," says George Partridge. This is a man who knows how to shop around for a good deal. Now on his third Medicare plan, which is administered by Aetna, George says it's the right one for him. Since making a switch three years ago, the 83-year-old is saving money on his premiums while receiving benefits that he didn't get under his old plans.
Research studies have linked stressing about money to an array of health problems. Fortunately, George and other older adults are finding that the right Medicare plan can benefit not just your body and mind but also your wallet and bank account. So how did this Rock Hill, South Carolina man find a Medicare plan that would help him maintain both his physical and financial wellness? George says he considered these 7 things:
1. What are the Medicare plan's upfront costs?
Premiums and plans vary. Sometimes Medicare plans in a certain area have higher monthly premiums but more comprehensive benefits, meaning lower total health care costs. In other cases, people like George have access to plans that offer lower premiums as well as attractive benefits and competitive copays.
George discovered his current plan with the help of a friend who happened to be an insurance broker. "I wasn't unhappy with what I had," he says. "I just wanted to see if there was something better." George was pleasantly surprised to learn that the Aetna plan his broker friend recommended not only offered comparable coverage, but also featured a lower premium than what he'd paid in the past.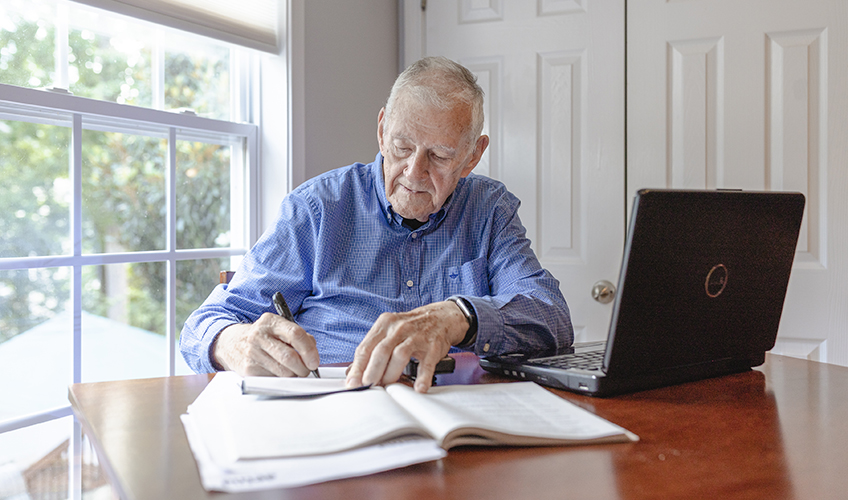 2. What are the other costs?

At first George worried that a lower premium would mean that his deductible and copays would be higher. Instead he found that such costs were comparable to his old Medicare plans. But George was right to be skeptical: In many cases, low-premium plans do in fact result in higher out of pocket costs down the road. Some Medicare beneficiaries find that plans that offer higher premiums than their competitors are more cost-effective in the long run, thanks to lower deductibles and copays, as well as lower out of pocket maximums on covered medical services each year.
3. Are your doctors in the plan?
George, like many people, values his relationship with his doctors. Members of most insurance plans face higher out of pocket costs when seeing out-of-network providers. Saving money means choosing a Medicare plan that your favorite doctors already participate in. George ultimately chose a plan that included two of his current doctors. "Fortunately, I don't spend a lot of time in doctors' offices," George says. If that were to change, he's comfortable that the practitioners in his plan's provider network would meet his needs.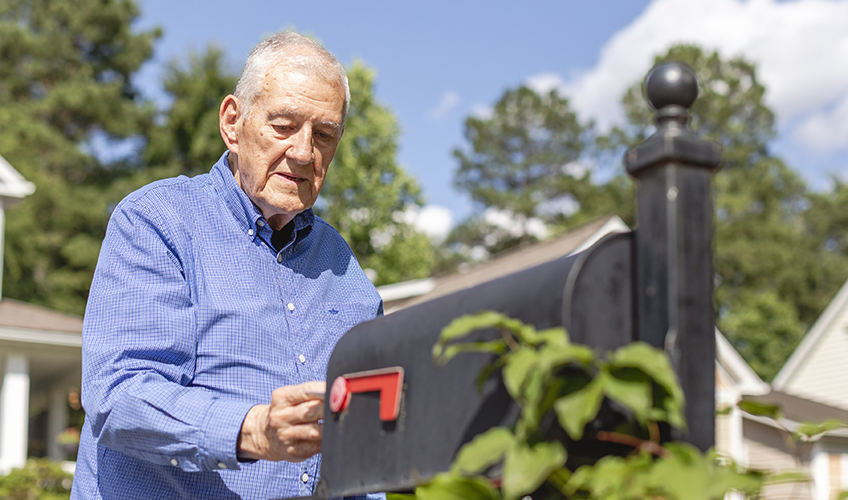 4. Are my planned treatments and procedures covered?

At the time George was switching to Aetna, he knew he was due for cataract surgery. Before enrolling, he checked into the plan's coverage for the surgery and was satisfied with what he found.
People facing cataract surgery, or any other treatments, should ensure that the Medicare plan they choose provides the right coverage at the right price. That way, they can focus on getting healthy instead of paying off bills. George, for one, was thrilled with his recovery. "If there's dim light or fine print, I need glasses," he explains. "Otherwise I can read almost anything."
5. Are unexpected health problems covered?
Although George has type 2 diabetes, his health is generally good because he maintains a healthy weight through diet and exercise (more on that later). But George knows that he can't count on staying healthy forever. So he worked with his broker friend to determine how the Aetna plan covered common ailments and services, such as a visiting nurse. "We went through an analysis of the physical problems that people routinely face. There was no difference in costs from my old plan," George says. In case of the unexpected, he can take comfort in the fact that medical bills won't pile up because his out-of-pocket costs are capped.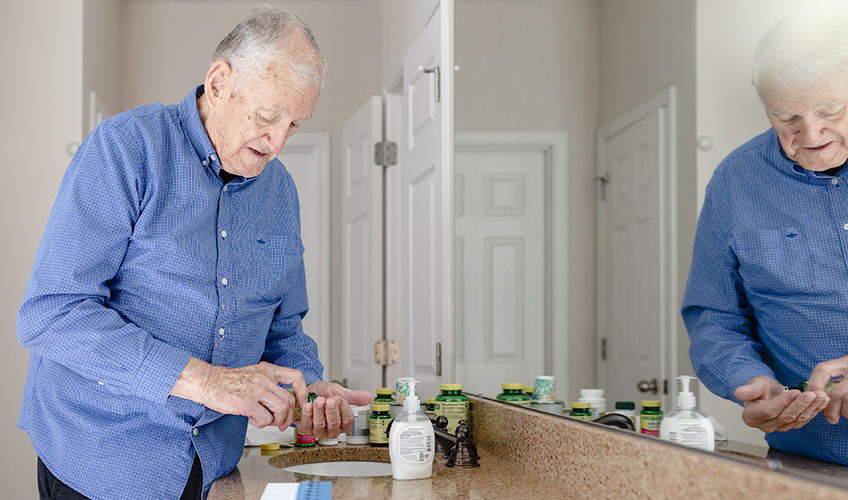 6. Which prescription drugs are covered?

The cost of some prescription drugs can run up medical bills for older adults. George made sure that the Medicare plan he was joining had a "competitive" formulary. (A formulary is a plan's list of covered prescription drugs.) He takes only a couple of medications right now, but he knows that could change. "As a senior, one day I could be on one drug and then two days later I could be on 15," he says.
George says he likes using his Medicare plan's mail-order pharmacy service, which delivers prescriptions to his house. In addition to low out-of-pocket costs, mail-order prescription delivery saves on gas and aggravation. It's a win-win.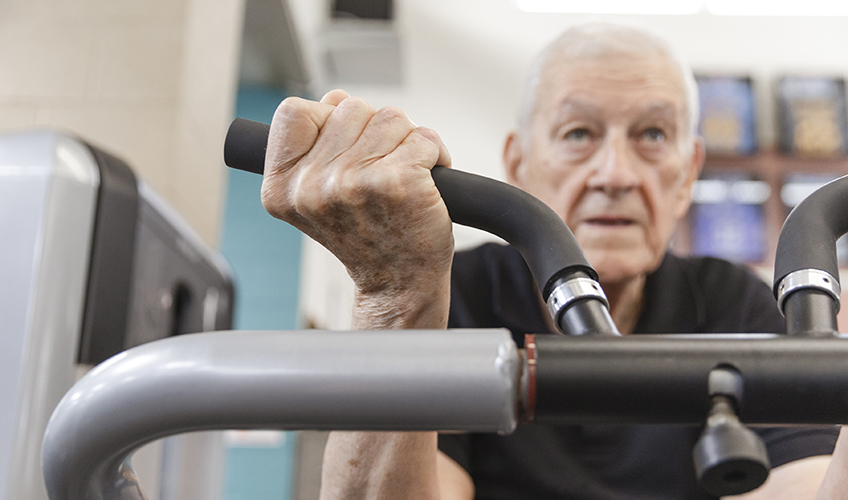 7. Are there gym or fitness benefits?

Exercise is an important component for a healthy lifestyle. George is committed to exercising regularly, by walking with his friend Julie and regularly visiting his local YMCA. He says exercise is critical for keeping his weight under control. "I used to weigh about 300 pounds," George says. "By 2014 I'd lost 85 pounds, and I've been able to keep it off through exercise." When he's not taking an exercise class focused on helping him maintain his balance and avoid falling— he nicknamed the class "Zumba in slow motion"— he focuses on strengthening his muscles with weight machines.
Before George switched to his current Medicare plan, his monthly gym membership fee took a bite out of his budget. But his current plan includes the SilverSneakers® fitness program. It allows George to attend his favorite gym, as well as many others, for free. "I like not paying $44 to the YMCA every month," he says. "SilverSneakers makes my life a lot easier."
Shopping around for Medicare plans three years ago continues to pay off for George today. He calculates his total monthly savings to be at least $130 a month. That's money he can use to cover lunches with friends and other social activities. "My physical health is very important to me, but there are other aspects of my life that are just as important, like my social life and my mental health," he says.
George is covering all his bases with the help of affordable coverage. "Aetna has been very good for me," he declares.
About the author
Alice Gomstyn is a veteran parenting blogger and business reporter. She is an admitted sugar addict but plans to cut back on the sweet stuff and load up on veggies like never before. Bring on the broccoli!